Welcome to London Colney Parish Council
Welcome to London Colney, one of the biggest villages in Britain with a population of nearly 10,000 residents. London Colney has a lively and cosmopolitan community, with many groups and activities adding to the richness of village life.
At one time the High Street was one of the main routes to London and its abundance of inns were a popular stopover with coach travellers to and from the Capital. It has an interesting history, especially as it was within the London Colney area that the Romans captured Alban, before taking him to Verulamium (St Albans) for execution.
Who is responsible for your local services?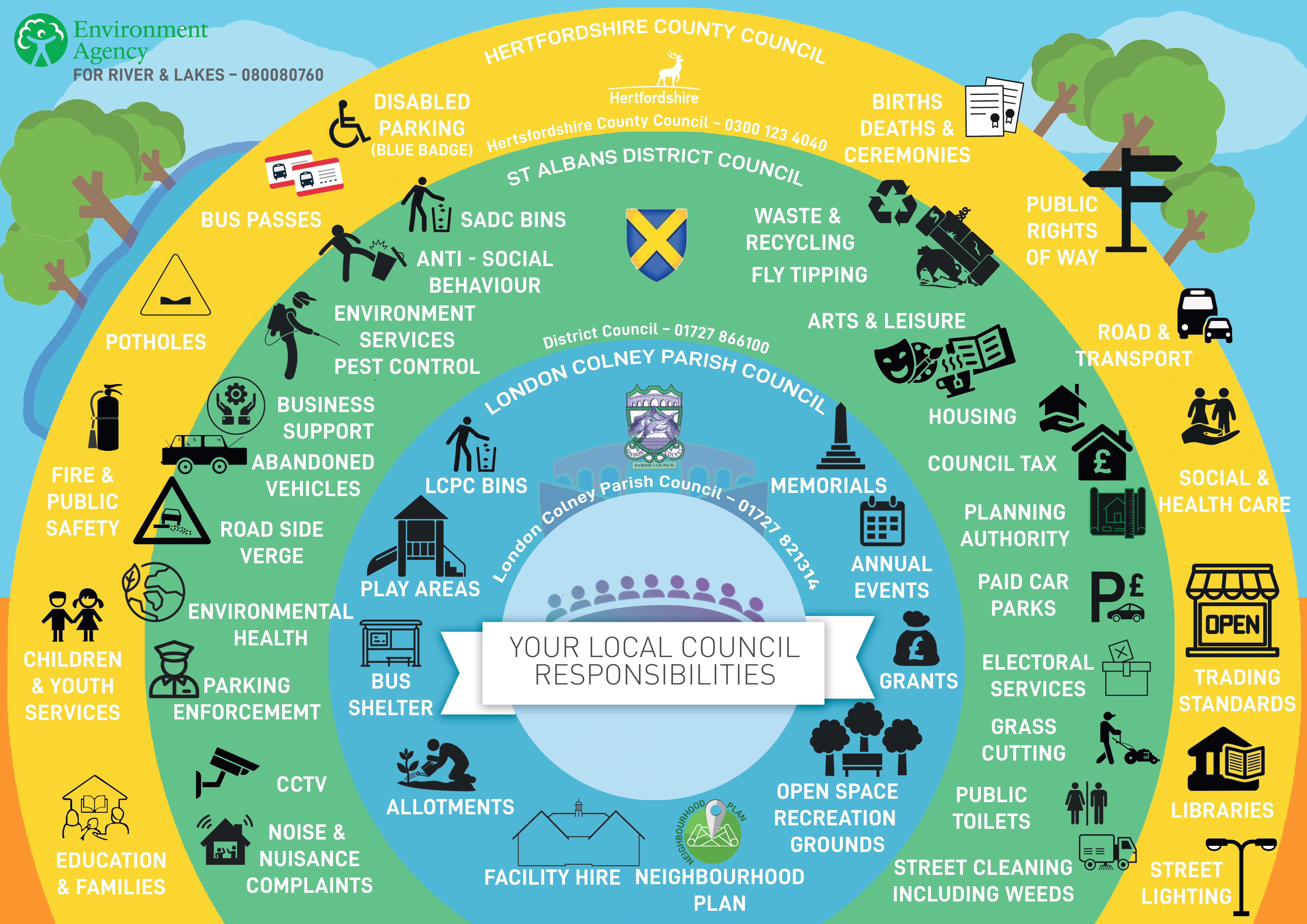 The results of the parish council elections on Thursday 4 May are below